Authenticity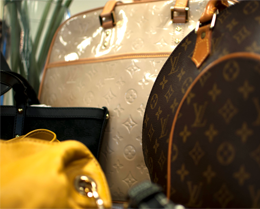 Each piece at Designer Divas is hand chosen. Our trained sales specialists conduct a strict authentication process for each designer item.

The verification procedure is different for each designer piece and Designer Divas fully endorses each piece it sells ~ so you can shop with complete confidence.
If you are looking to purchase name brand designer handbags, clothes or shoes in the Naples, Estero or Fort Myers areas come visit Designer Divas today.